ETANCO France is committed to making construction a model of circularity!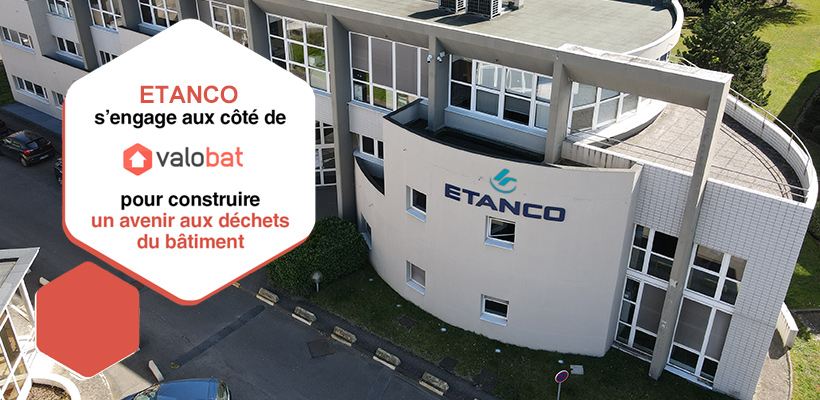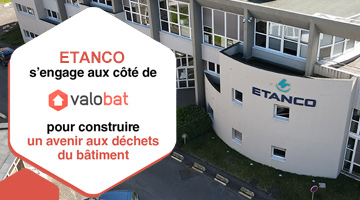 As a manufacturer of Construction Products & Materials for the Building Industry and in order to meet the requirements of the Extended Producer Responsibility (REP), ETANCO France is committed to making the building industry a model of circularity! Now a member VALOBAT (N° IDU FR232603_04IKPM ), the company will pay the ecological contribution on January 1, 2023, which will guarantee the regulatory treatment of construction site waste of our products at the end of their life.

Discover our articles on the same theme
ETANCO offers the widest range of fasteners for the building envelope on the market. Each site being unique and each country having to meet specific standards, allowing our customers to choose from the broadest portfolio of solutions on the market constitutes an undeniable competitive advantage.