Stock availability
With a 25,000 m² depot and nearly 80,000 references in stock, you can be sure that your products are readily available and will be delivered quickly.
We're proud and grateful that many of you choose Etanco to help you with your projects. And because we know that you can't allow for interruptions at your worksites, we'll do everything possible to provide you with optimal service across all of our product ranges.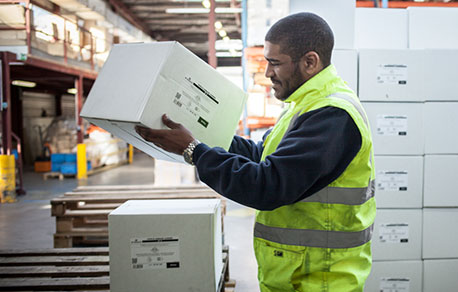 More than 200,000 packages/year shipped.
Our logistics centre at Aubergenville ships out more than 200,000 packages/year.
If, despite our efforts, none of the references available in stock meet your project's needs, don't hesitate to contact your preferred Etanco representative, who can provide you
with a customised.