The world of color: lacquering expertise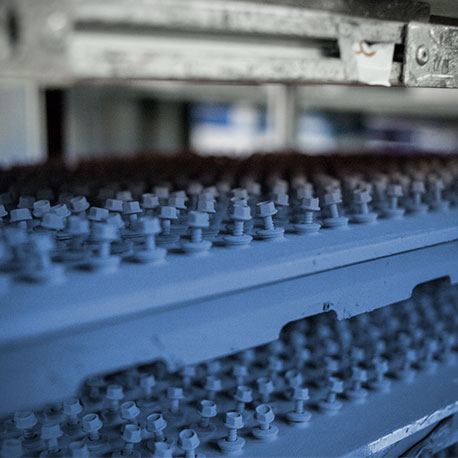 ETANCO Services
ETANCO provides the services you need for your entire project. We are constantly upgrading our modern machines to maintain high production capacities and excellent manufacturing quality. We produce products at six locations (mainly in France and Italy) specialised in a specific range. Each stage of manufacture involves a modern control process, guaranteeing high-quality finished products.

Our program of screws and lacquered accessories offers
more than 2000 colors for our
roofing / cladding / facade applications

20 standard colors in stock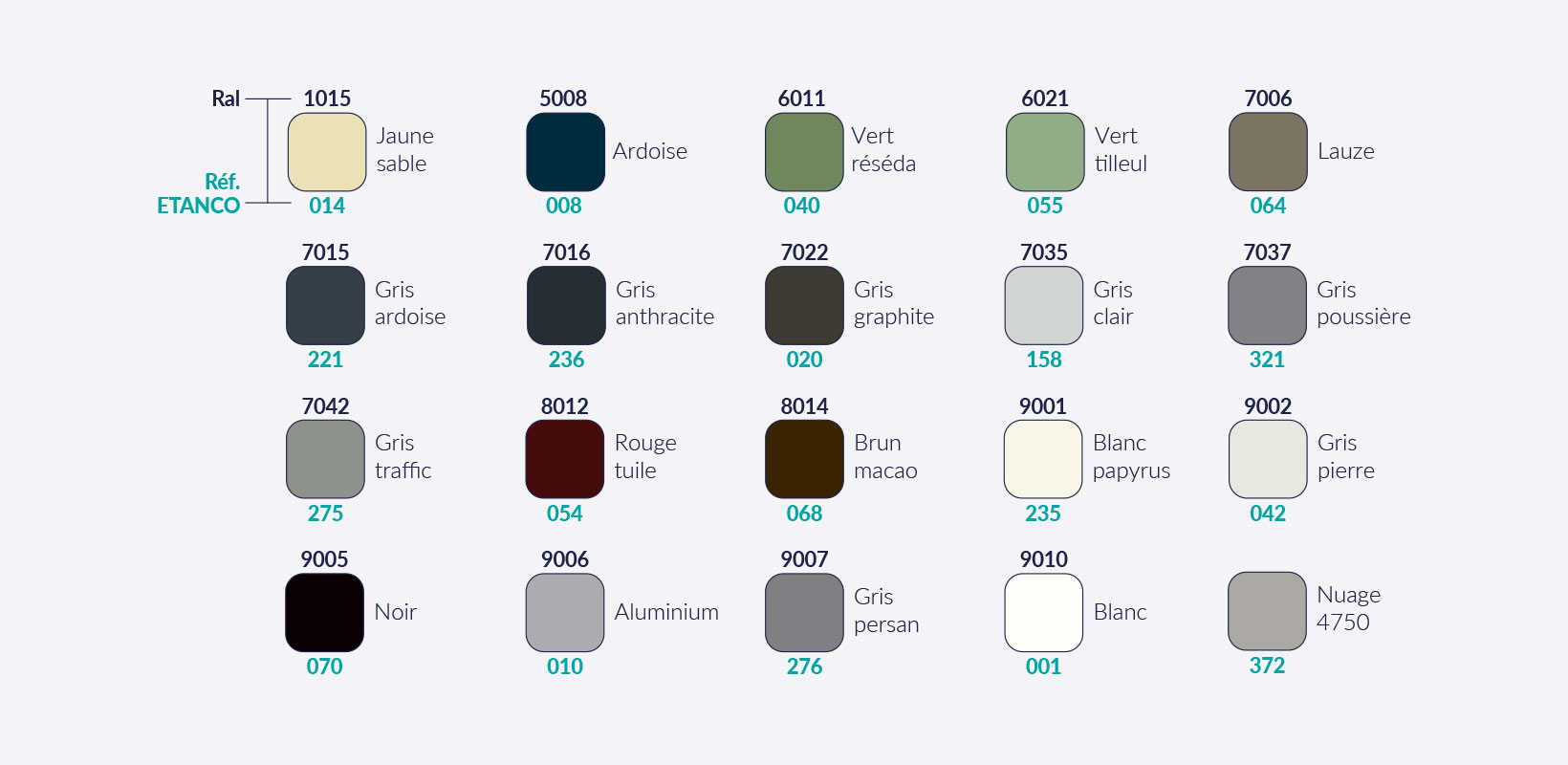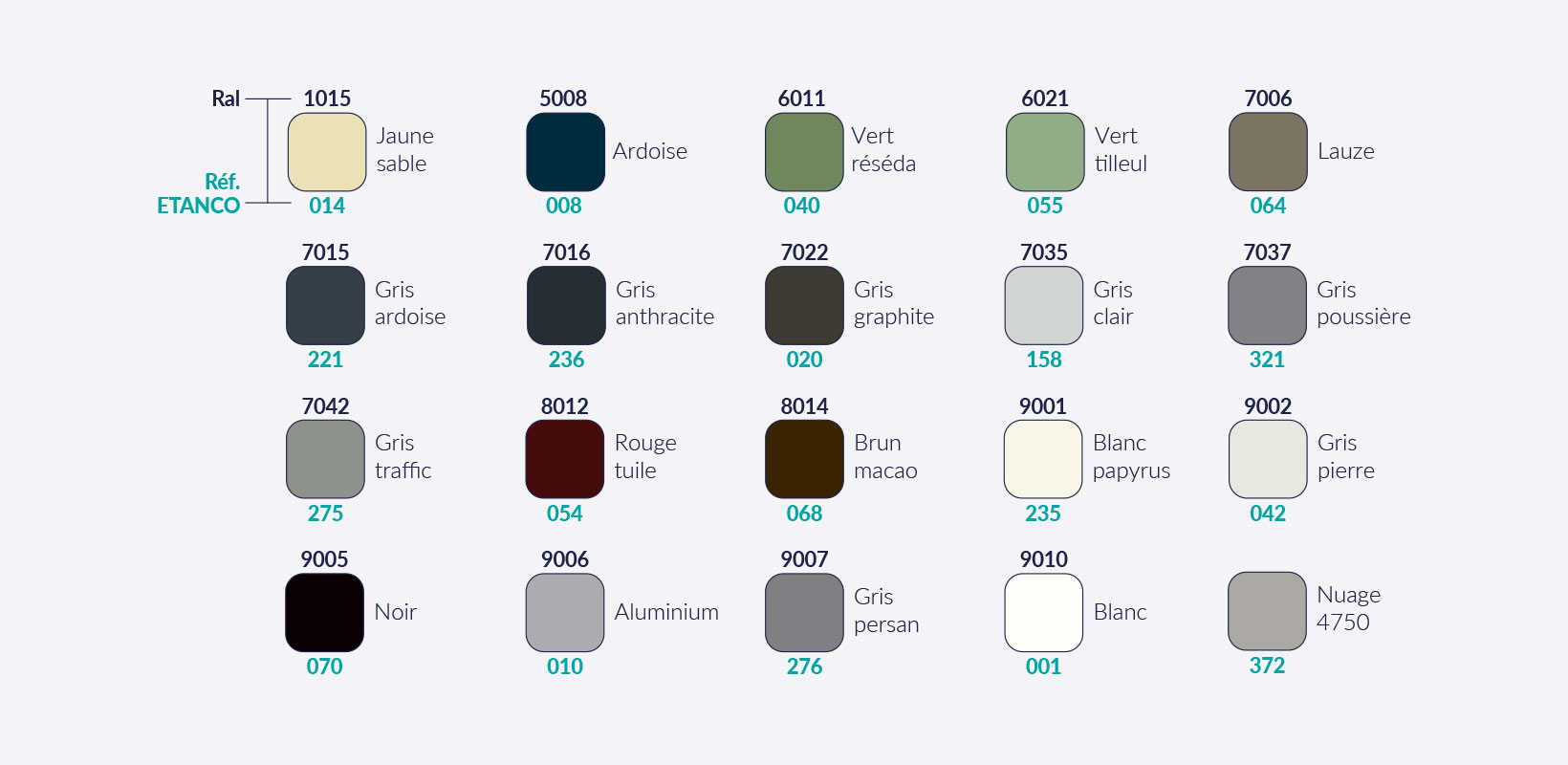 25 non-standard colors from 24 hours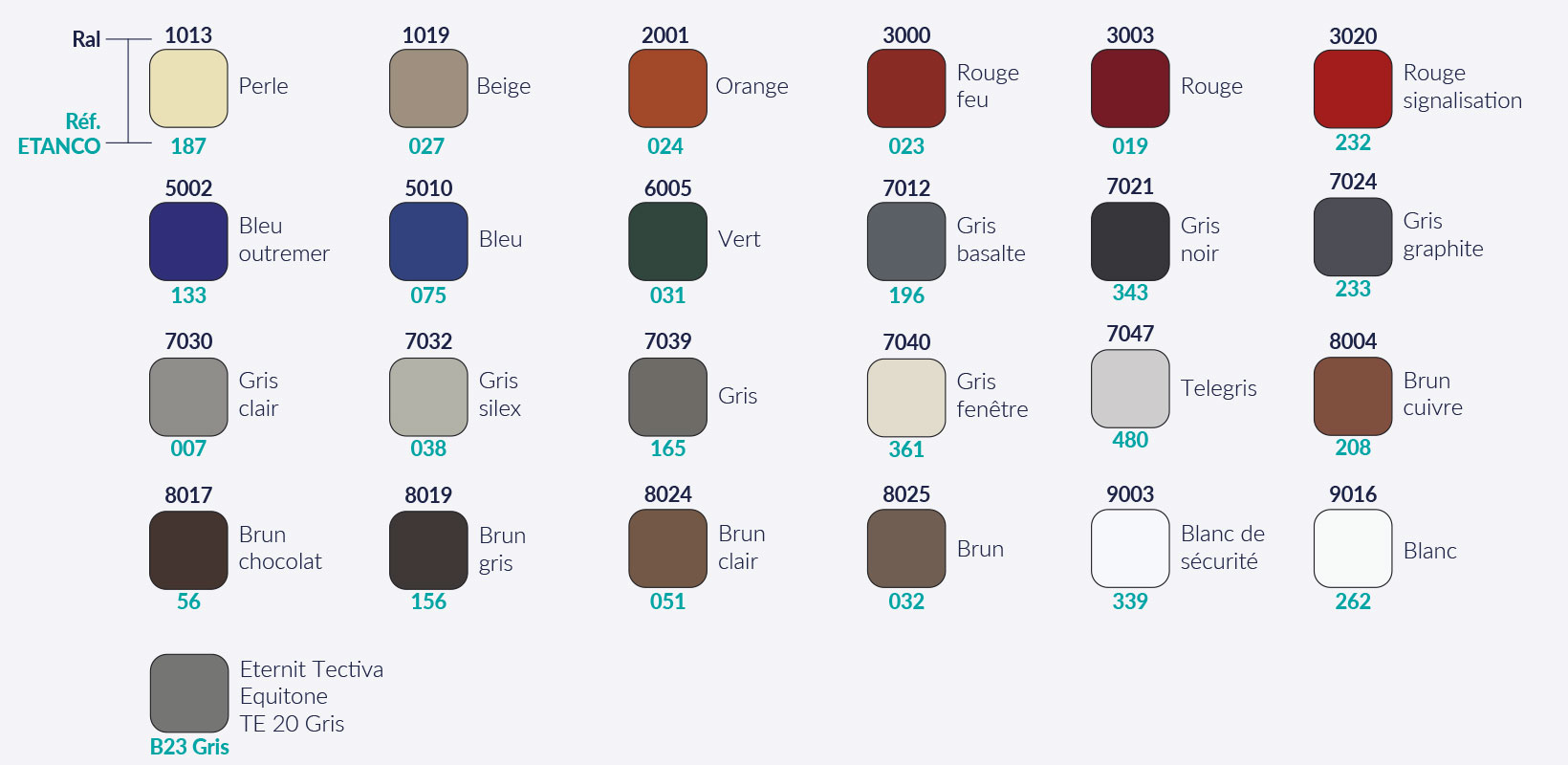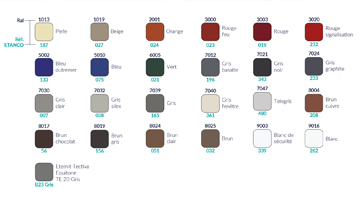 2000 colors
Creation of your custom colors
Manufacture on demand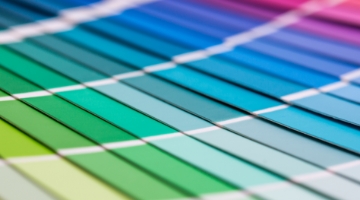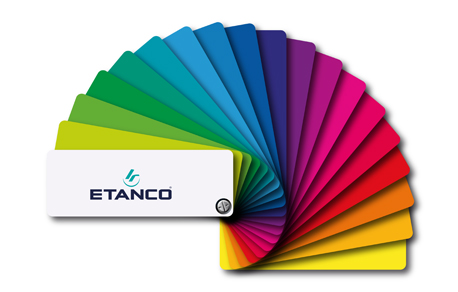 OUR LACQUERED SCREWS PROGRAM OFFERS A WIDE CHOICE
An internal control process takes place at each stage of production, guaranteeing the reliability and quality of the products.
head geometry and aesthetics
anti-corrosion materials and guarantees
screw body geometries (wood or steel/single or double threading) adapted to substrate materials and thickness
self-drilling tips adapted to different substrate types
Lacquered screws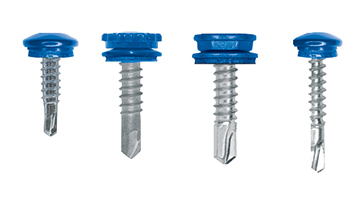 Lacquered accessories