SLAB EDGE TO SLAB EDGE METAL FRAME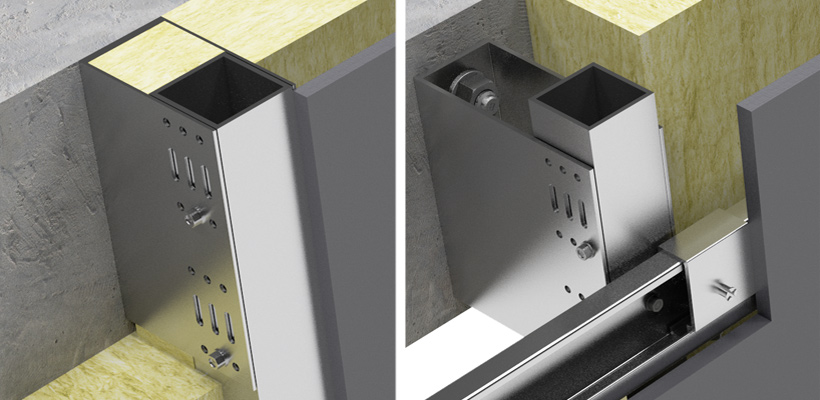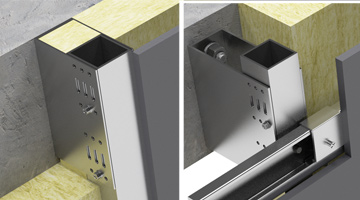 Designed for use with long-span slab edge to slab edge metalic frames on concrete.
Universal installation: Cladding can be installed on buildings with a substrate between floors to which fastenings cannot be attached (fragility, presence of asbestos).
Reduction of ponctual thermal bridges: Elimination of intermediate supports on the existing facade.
Versatile: Compatible with most types of cladding with visible or concealed fixings, single or double networks, interlocked or mechanically fixed.
Easy to install

 Discover the solution,

If you have any questions or require further information, please do not hesitate to contact your usual ETANCO representative.
Discover our articles on the same theme
ETANCO offers the widest range of fasteners for the building envelope on the market. Each site being unique and each country having to meet specific standards, allowing our customers to choose from the broadest portfolio of solutions on the market constitutes an undeniable competitive advantage.